We all know what it's like to get that spark of an idea. We feel inspired and ready to take on the world with our blog post. The bones of the idea are there, but to make sure we're credible, we need to see if the facts and figures back up our claims. With research, we can feel solid about the questions we're asking and what we have to say in response.
Here are some tips on the method and madness of looking into things. You may even reach the holy grail: finding that your initial idea gives way to an even better one!
To persuade people, you'll need to gain their trust. Ideally, you'll want them to see you as an industry expert. So, you'll need to understand your audience and what they already know about the topic. Then, you can decide what you have to add to the conversation, backing it up with facts, stats, figures, and real-world examples.
Here's a 5-step research process that will keep you on the right track as you flesh out that outstanding blog topic with relevant content to drive more traffic to your blog. Plus, we've selected blog research tools that will cut your research time in half.

Step 1: Stay organized and take notes
As you research, it's important to take notes. You don't want any of those ideas to get lost! Keep track of key ideas and possible titles. And keep a running list to track competitor analysis, keyword goals and possible backlinks for your post.
Your notes should always include:
Brainstorm lists of attention-grabbing titles
Note exact keyword phrase(s) you'll use
Copy links to other articles you've written or read
Gather stats on the level of engagement on similar topics, such as social shares or comments, to evaluate your success later
List well-known sites you'll link to in your post
Of course, use your judgment, but the more you include the more options you'll have when you sit down to write. To keep things organized, use programs like Evernote or Google Docs.
Step 2: Ask yourself the

right questions

Once you've decided on a blog topic, start asking yourself questions. Use your curiosity! This goes double if you're covering a topic that's unfamiliar. Questions will lead to answers, if you know how to follow the breadcrumbs. See what others have said. Look at how they've framed the questions before you. Their thoughts will spark yours!

All along the way, challenge yourself. Confront your assumptions. Go back to the drawing board and create new questions. Then, look for the honest answer.

Poking around in a systematic way keeps research fun, amd you'll be amazed at how a little old-fashioned note taking will help you keep your thoughts straight as you explain what you've learned on your fact-gathering mission.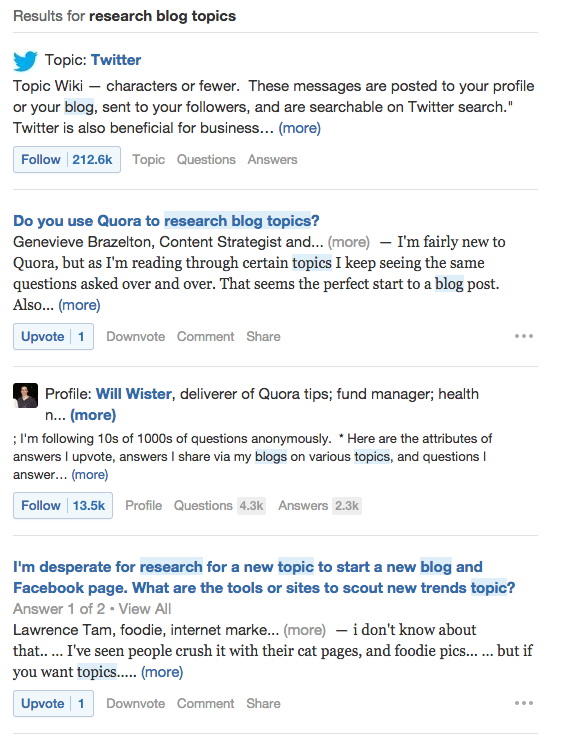 To help find terms and phrases that can simplify additional research use Quora. It's a online forum that can help you discover the pain points people are experiencing relating to your topic in real time.
Step 3: Choose your keywords
Figuring out your keywords is vital to the success of your blog post research.You need to find a main keyword for your heading and 2-3 supporting or longtail keywords to include in your content.

Use free tools like KWFinder or use Google Search to check out what other people are searching for and find related search terms that can help you with a new approach to your topic.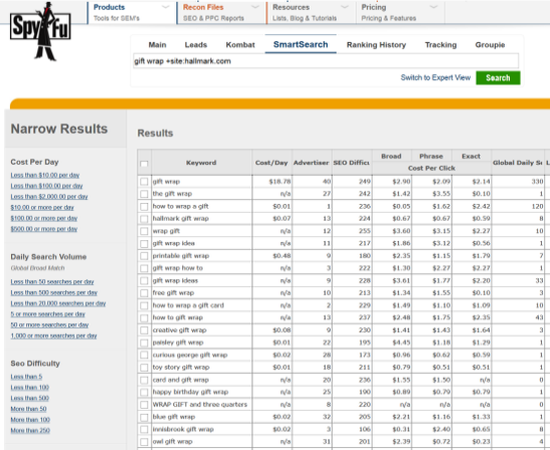 You can also download your competitors most profitable keywords and ads for paid and organic search using Spy Fu.
Step 4: Validate your ideas
This step in the process makes sure people will actually care about what you are saying. You can use paid tools like BuzzSumo or SEM Rush to help you do research and increase the likelihood that people will engage with your content.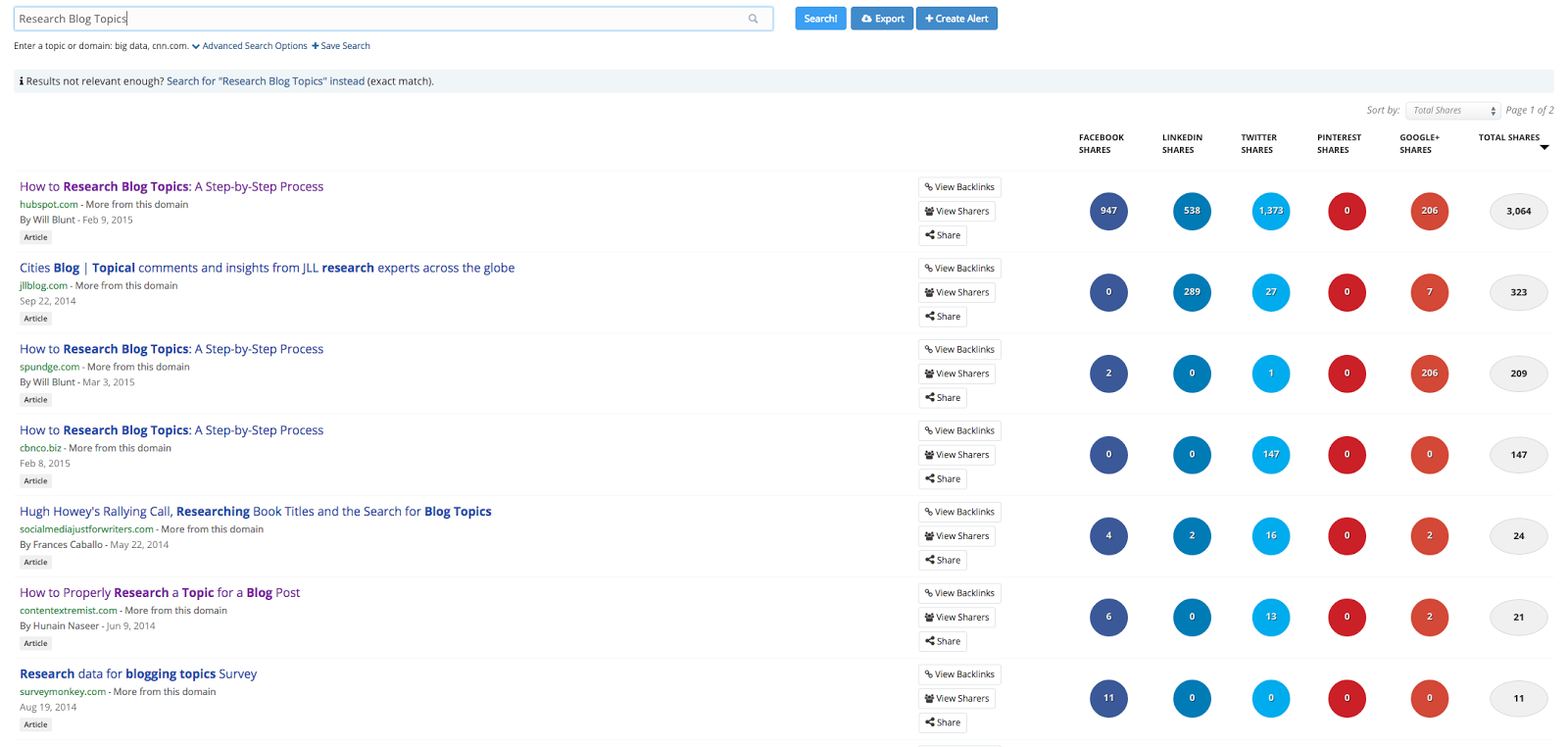 Are your customers talking about this topic on social media or online forums? Use social tools like Google+ communities, Linkedin Groups and Facebook Groups and Twitter Advanced Search. To save a little time you can use a service like SocialMention to make it easy when searching conversation topics across the social web.
Step 5: Mine for content
Take notes on all the best content and start to create an outline. Then bring your content up a level by adding more value to your post by including more details, pictures, media or outside resources.
An easy way to add value to your blog post without knowing much about a topic is to search Google News to collect any useful information, facts or quotes from related stories for referencing in your own post.
You can use Google search to find the kind of assets you need using a plus sign like ("research blog pocts" + infographic). Knowing how to formulate your Google search query will help narrow down what you're looking for and save you some time.
With these research tips we can take the guesswork out of blogging and create content of substance. As long as we take the time to validate and research our ideas, we can continue to create valuable content for our audience.