The Facebook advertising market is saturated.
I'm using Facebook ads, you're using them, and so are your competitors. If you want a reasonable CPA for your lead generation campaigns, as Stinger said to Maverick in the beginning of Top Gun, "You need to be doing it better and cleaner than the other guy."
And in terms of Facebook advertising, that means pairing sophisticated audience targeting with valuable content.
Without high-quality marketing content, and the ability to squeeze the most out of every page view with the advanced tools of the Facebook Ads Manager, your campaigns are doomed to mediocrity. Or worse—sky high CPMs and irrelevance.
So what's the alternative to bashing your web visitors over and over again with retargeted display ads to your sales page? Glad you asked.
Content + Facebook Ads
What savvy digital marketers have discovered is that content marketing and Facebook ads complement each other, leading to incredible ROAS for lead generation campaigns.
The trick lies in taking Jay Baer's Youtility concept of "Marketing so useful, people would pay for it" one step further. Digital marketers will not only create epic content, but they'll pay people to read it (by placing ads).
Sounds a little counterintuitive, doesn't it?
You pay to research your topic
You pay to have the blog post written or the video created
Then you pay people to read or watch it?
Yep, and your lead volume goes up while CPA goes down.
This works for two reasons.
First, you've taken the extra step to introduce yourself (branding) in a meaningful way. If your content is valuable, easily digestible, and professionally designed, you'll have made a great first impression with your prospect. You'll also have Pixel'ed his browser ;)
Secondly, you've provided value before you asked for it in return. While yes, your ebook certainly is valuable and free, prospects are onto the B2B lead generation game and know that nothing in life is really free—they might have to endure a barrage of emails or worse, an actual sales call…
And this is too much for the first touch.
In order to properly warm up your audience, I suggest using a method I call the Facebook Advertising Two-Step.
The Facebook Advertising Two-Step
Before you begin, you'll need the following:
High-quality blog post or video
Landing page with lead magnet
Facebook Pixel installed on your site
The first step is to send out your best stuff to your target audience. Typically, this is a blog post or a video.
If using a blog post, select the "Traffic" objective from the Campaigns menu in the Facebook Ads Manager. If using a video, select "Video Views."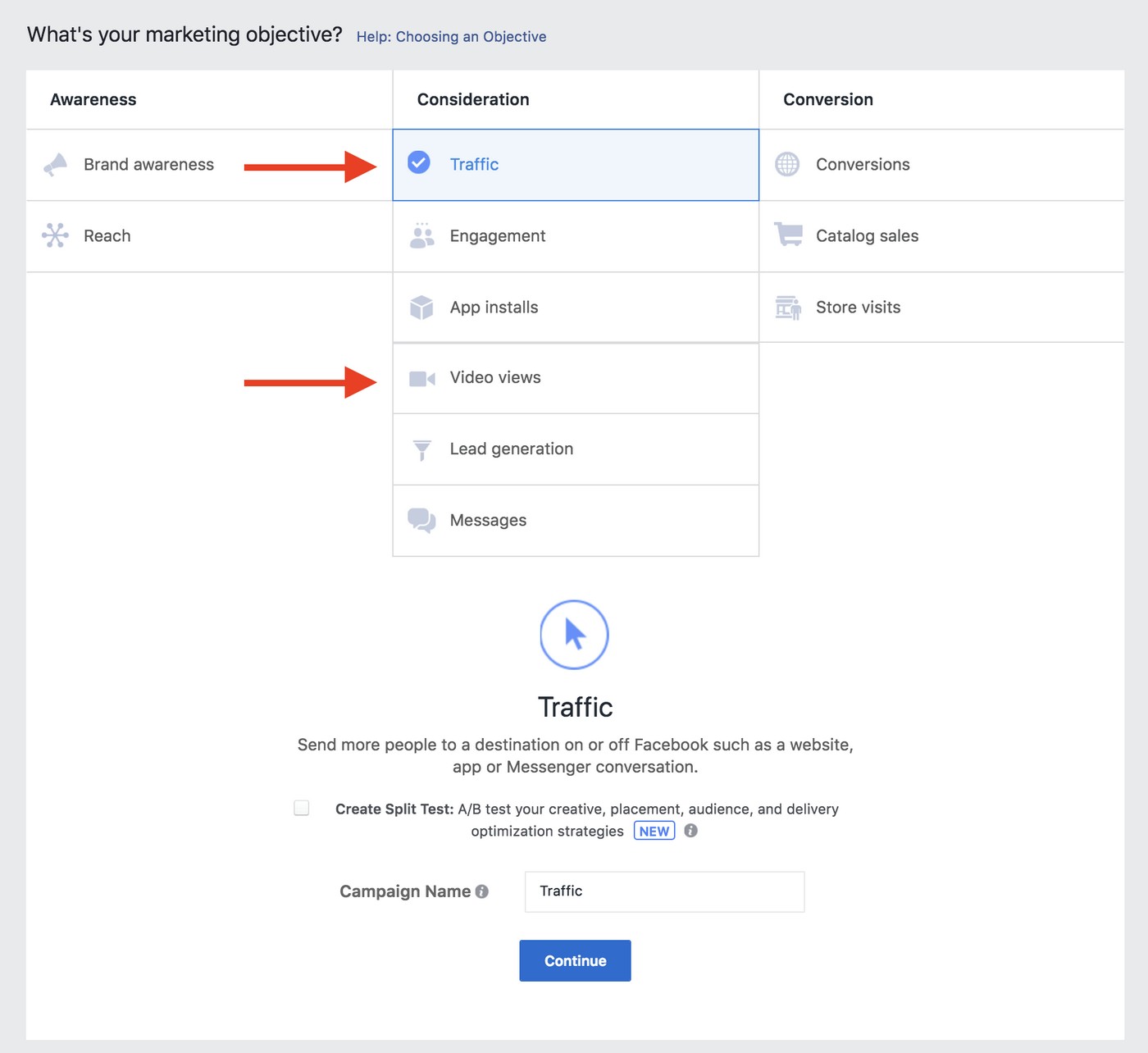 Once you get those ads going, don't forget to make Custom Audiences for retargeting. If using a blog post, simply create a Custom Audience based on web traffic of the URL of the blog post.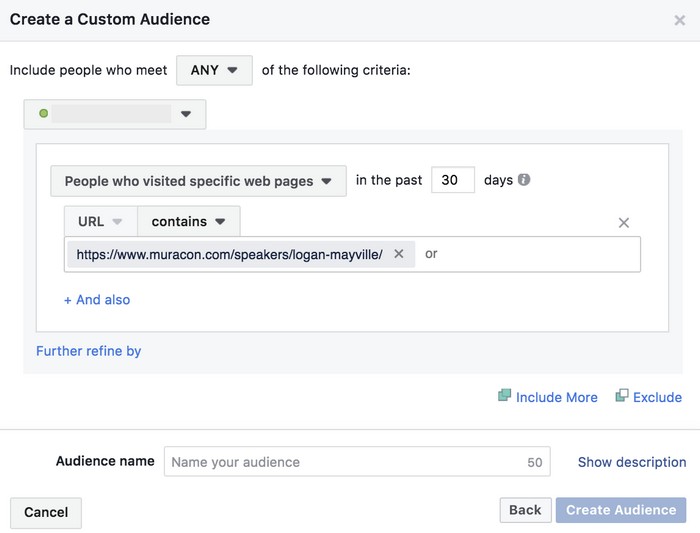 If using a video, select people who have watched 50% of your video.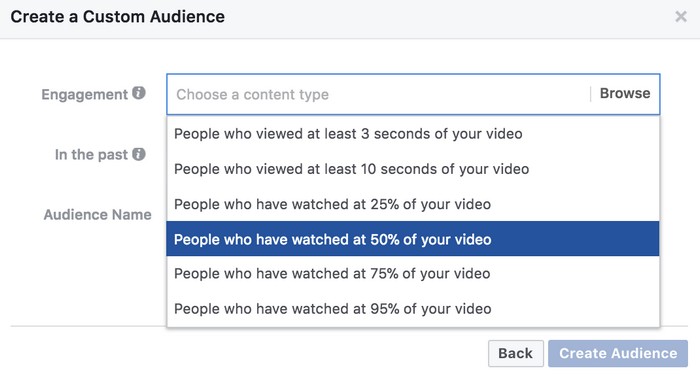 Great, now you have your target audience consuming your best content.
The next step is to retarget those audiences, either the blog post traffic or the people who've watched half your video, with a lead magnet. This time, you'll select Conversions from the Campaign menu.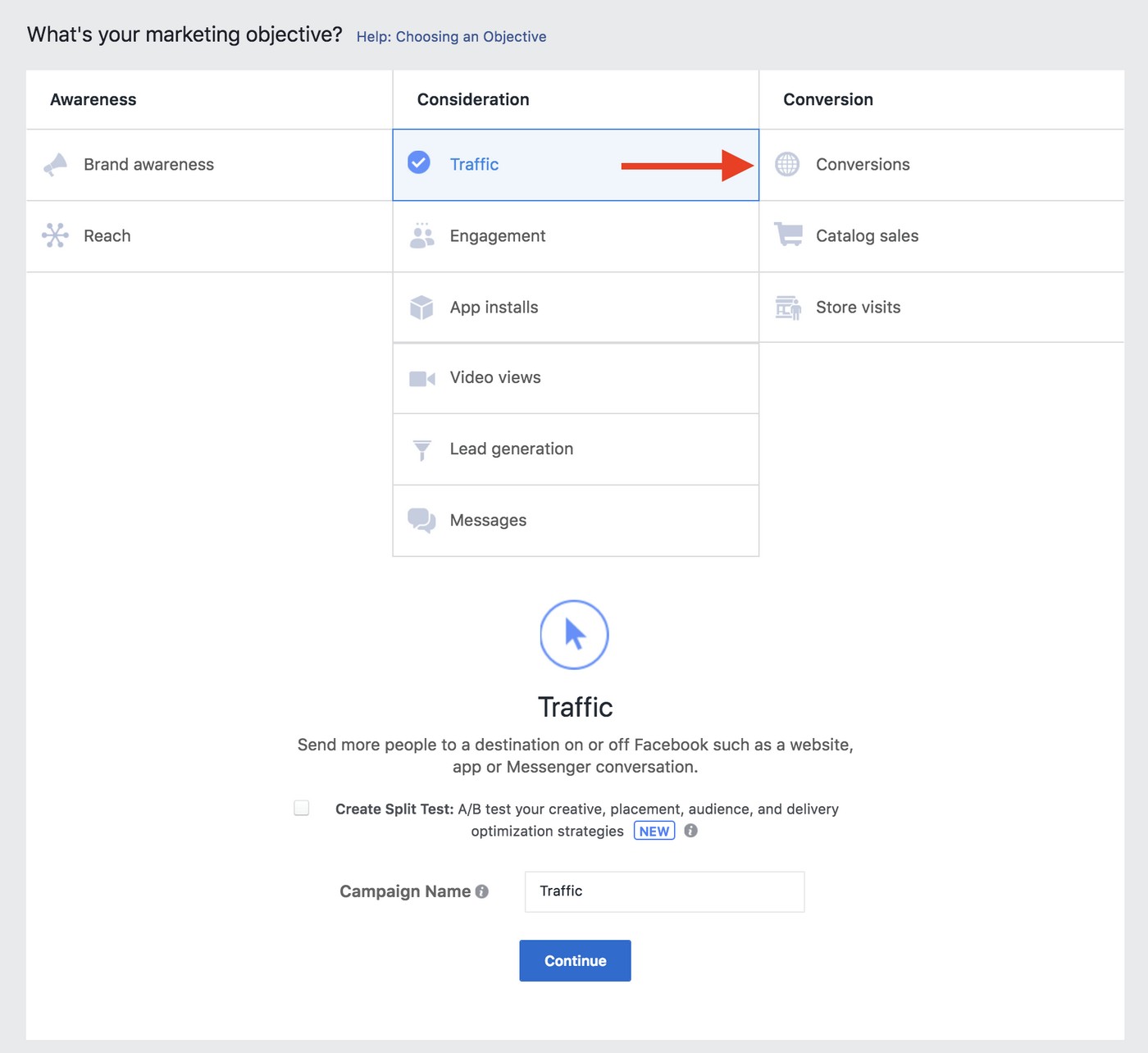 At the Ad Set level, you'll need to select the Custom Audiences you built in the first step.
And that is an overview of the Facebook Ads Two-Step.
While the concept is simple, there are a lot of details that go into the execution of this stategy. If you'd like to see them in action, come out to my session at MuraCon!
MuraCon takes place in downtown Sacramento, on April 5-6, 2018. In addition to a development track focused on getting the most out of the Mura CMS, there's also a Digital Experiences track with top content marketers.
Hope to see you there! Register here.