MuraCon 2017 is approaching quickly, with a full roster of informative, innovative sessions filling the two-day schedule. In an attempt to highlight some of the people behind the exciting new content at this year's conference, this article kicks off a mini-series of brief introductions to our MuraCon presenters.
The Mura CMS community exemplifies several of the most common threads among developers and other technical professionals. Musical and artistic endeavors, entrepreneurship, and a love of the outdoors are common after-hours topics at MuraCon, and Greg Moser of ten24 Digital Solutions is often part of these conversations.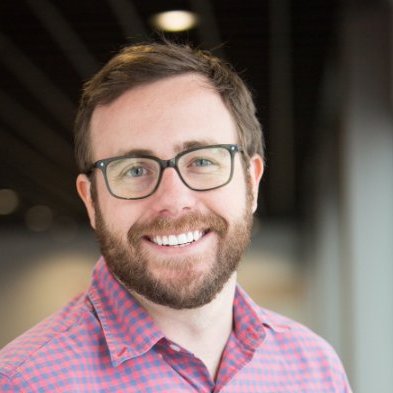 As a San Diego native, Greg is a lifelong surfing enthusiast and occasionally heads to higher elevations for "winter surfing," also known as snowboarding. He has been part of more than a few successful and exciting business ventures, and can usually be found enjoying a single malt scotch at the end of a conference day's activities, trading tips and swapping stories with other like minded developers and entrepreneurs.
Known most recently for his work with Slatwall Commerce, Greg has ridden a sizable wave of progress and development in his career, with an impressive amount of success along the way. Before working on Slatwall, Greg held online marketing and technical positions surrounding eCommerce operations for Nytro Multisport, No Fear, Olive Labs & Forward Development. Starting in 2009 as the lead developer on the Slatwall product, which originated as a Mura CMS plugin, Greg has more recently moved into the role of product manager, overseeing development of client solutions based on the Slatwall platform, and marketing and expansion of Slatwall's customer base.
Mura CMS can be easily adapted to handle a wide array of purposes, covering just about any industry, design style or size of company imaginable. However, online sales require a special set of tools, and any type of monetary transaction calls for extra layers of security, reporting and data management.
At this year's MuraCon conference, to be held February 9th and 10th in Sacramento, California, Greg will present some interesting solutions to ecommerce with Mura using Slatwall. which leverages many of Mura's core concepts and functions to manage orders, product inventory and customer accounts as well as promotion, marketing and automation of crucial ecommerce tasks.

As a contrast to common "hello world" demonstrations, the Slatwall Unleashed presentation, scheduled for Thursday, February 9 at 2:00pm, is intended to delve more deeply into some of the intricacies of the product, showcasing both traditional and exceptional uses, with a focus on business-to-business dealer portals and integrations with the internal data systems of companies utilizing Slatwall. Anyone interested in creating ecommerce solutions with Mura CMS will certainly gain some useful insights and ideas while attending this informative MuraCon session.
In addition to the day one Slatwall talk, Greg will present another topic on the second day of this year's MuraCon conference, entitled Docker & Git Workflow for Mura Projects on Friday, February 10 at 11:00 am.
Most developers, especially those working in a team environment, are familiar with the common complications that arise when local, staging and production environments differ. Hours or even days can be spent configuring the development stack rather than working on the actual project at hand, and the various versions of server and database software can present some messy obstacles along the way.
This one-hour session will reveal an easier - and to some extent, instant - path to production, using the Docker containerization platform to get any developer up and running with Mura and CFML in minutes, as well as solutions for deploying Mura websites on popular cloud hosting platforms cheaply and efficiently. It will also explore the benefits of consistency and team productivity when combining Docker with the ubiquitous Git version control system, including an example git repository which attendees can use to get up and running on Docker by the end of the day.
Whatever the size of your company or depth of your experience with Mura, these and other insightful topics presented at MuraCon 2017 are sure to enlighten, entertain and expand your understanding of the possibilities when working with Mura CMS. Join Greg Moser and a host of other experts in the field on February 9th and 10th in Sacramento, for the best and biggest MuraCon conference yet!