It is commonly accepted among technical creatives that music and coding go hand in hand. For some, the right soundtrack is a requirement for working, providing the right mood and motivation to crank out killer code. For many others it goes a few steps further, as evidenced by the legions of programmers and designers who are also skilled musicians, composers and audio engineers. Many well-known members of the Mura CMS community exemplify this parallel of musical proficiency and the particular sort of pattern-recognition abilities required for professional programming.
Nolan Erck of South of Shasta Productions is a prolific developer, applying his talents to a number of successful projects over the span of his varied career, as well as an accomplished independent musician, arranging and producing an ongoing catalog of recordings and live performances over the span of several decades. A true team player and student-teacher in both roles, he understands the central importance of solid planning and mutual objectives, using the best available methods and technology to arrive at the desired end product. He also knows from experience that the most complex or powerful tool in the kit is not always the best one for the job, no more than the loudest guitar produces the most expressive tone.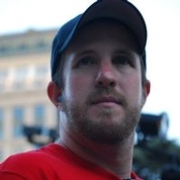 In the spirit of sharing the results of his creative practice and helping other people reach for just the right tools when creating web apps with Mura, Nolan will present two separate topics at this year's MuraCon conference, scheduled for February 9th and 10th in Sacramento.
The first of his two talks, Mura ORM + Feed API = Awesomeness, will be presented on Thursday, February 9 at 1:00 p.m. This one-hour session will demonstrate the addition of real-world functionality to an existing web application using Mura's built-in features, including Mura ORM (object relational mapping) and the newly-enhanced options for accessing collections of data, or "feeds", using remote API requests.
Mura's simple ORM syntax automatically creates and handles relationships between database tables, independent of any specific coding for the type of database server being used, providing a cross-platform compatible solution that bypasses the tedious scripting requirements of longhand SQL queries. Combined with the "Feed API", which retrieves and updates Mura content through a manageable and readable set of basic commands, it is quite possible to create robust reports and even full applications using Mura CMS, powered by only a few lines of code, without writing a single SQL statement.

On Friday, February 10, Nolan will cap off day two of MuraCon 2017 with his second session, Infinite Scrolling with Mura 7 at 4:00 p.m. In this informative and functionality-focused presentation, he will explain and explore the fundamental steps to replacing old-school paginated html output with a modern day scroll-to-load interface, using a minimalist approach based on the new display object paradigm. While this has been possible to do with custom coding as a workaround for standard page navigation in previous versions, Mura 7 adds new methods for getting and showing dynamic content which, when utilized efficiently, greatly simplify the process. By using javascript events to interact with display objects via the new and simplified "m() scope", data and document changes can be manipulated and triggered by user interaction, such as scrolling, clicking or tapping. In this case, a common modern-web layout which loads additional items into view as the page is scrolled will serve as a concise example of these new Mura 7 features, and of Nolan's exemplary and pragmatic style of demonstration, leaving attendees with real skills they can use in real situations, to accomplish real creative goals in their Mura CMS projects.