Steve Jobs famously said "the only way to do great work is to love what you do." As a developer, open-source contributor, and Mura CMS community member, Ryan Watts exemplifies this motto. Originally from Florida, Ryan grew up at Camp Lejeune in Jacksonville, North Carolina, played college football in Texas and later attended Northern Arizona University where he developed a keen interest in learning and implementing open-source technologies.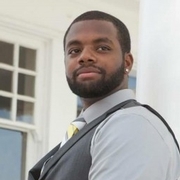 Like most active, successful developers, his passion and innovation are self-driven, often well beyond the requirements of his primary occupation. In addition to a full-time job as an SEO engineer in Tucson, where he manages large data sets to analyze tracking data and other web metrics used to make executive strategy decisions, Ryan works as a senior engineer for a Craigslist-type community website based in London, and is currently pursuing a master's degree in data science. A true technophile, he also leads regular training sessions for school-age children of his fellow employees, which is perhaps the most rewarding of his many professional endeavors. A new father himself as of last year, Ryan firmly believes "the future of development is in our youth," and takes great pride in the skills and insights he brings to those he teaches.
Attendees of this year's MuraCon conference, scheduled for February 9th and 10th in Sacramento, will have two opportunities to learn from Ryan's expertise. His first session, Web Components & How To Use Them in a Mura Application, will be presented on Thursday, February 9 at 3:00 pm. This one-hour presentation will explore the use of Web Components as a complement to some of the new features in Mura 7. An assortment of modern Javascript frameworks will be briefly introduced, with a focus on integrations within Mura, and the versatile possibilities for generating components dynamically through Mura's API. Ryan will also share and explain his progress on a new set of Polymer and Vue.js elements, built specifically for the purpose of expediting component-based development with Mura. As an additional highlight, those attending this talk will learn how to use the vue.js framework to create a small application within the new display object framework in Mura 7.
Ryan's second talk at MuraCon 2017, Using Mura CMS as a Headless CMS with Polymer Web Components, will be presented Friday, February 10 at 2:00 pm. In this session, user's will learn how to build a full stack single-page application using Mura's JSON API as a content source, with a demonstration using Veu.js and Nuxt.js for rendering a simple UI. Tying into the Web Components concept from the Friday session, the example application will use simple attributes on html elements themselves to inform the data queries sent to Mura's API.
As a long-time Mura CMS user, Ryan is excited about the enhancement of the API options, especially new methods for extracting data separately from the visual output, using javascript to communicate with and control Mura's core logic operations. The culmination of this session will be a fully-functional open-source application, running Mura strictly as a back end service, in this case with Veu and Nuxt as the application layers. The overall aim is to demonstrate the "headless CMS" concept with Mura, allowing the display-side coding to be done in any language capable of interacting with Mura's versatile JSON API, and the rendering files and public-facing web applications to be hosted on any service capable of hosting html and javascript.This is a complex yet robust solution demonstrating both the powerful concept of Mura CMS as a remote service, and Ryan's powerful interest in a purely open-source, abstracted solution.