Personalization is revolutionizing how we do business.
When done right, personalization enhances customers' lives and increases engagement and loyalty by delivering the right message, to the right person, at the right time, or better yet, the right value, to the right audience, in their time.
But when you think of personalization, you don't usually think of automation. The word automation is often associated with robotic, cold, generic emails and impersonal marketing messages - something that's in service of the marketer more than the customer.
Therefore, the concept of marketing in a way that's personal and yet automated is usually a point of confusion. However, according to Mautic Founder David Hurley, it is possible to do both of those things at the same time. As Hurley shared in a live presentation, here's how marketing automation can be used to personalize campaigns, plus, four other marketing automation superpowers.
Personalization
"There are three main steps that you need to start looking at with personalization," Hurley says. "Finding who your audience is, knowing who your audience is, and speaking to your audience."
So how do you find out who your audience is? Use the data you already have. According to Monetate, organizations that are able to understand and leverage their data to deliver personalized experiences effectively are more likely to improve business performance, with 35% of marketers stating that data has improved customer engagement through personalization.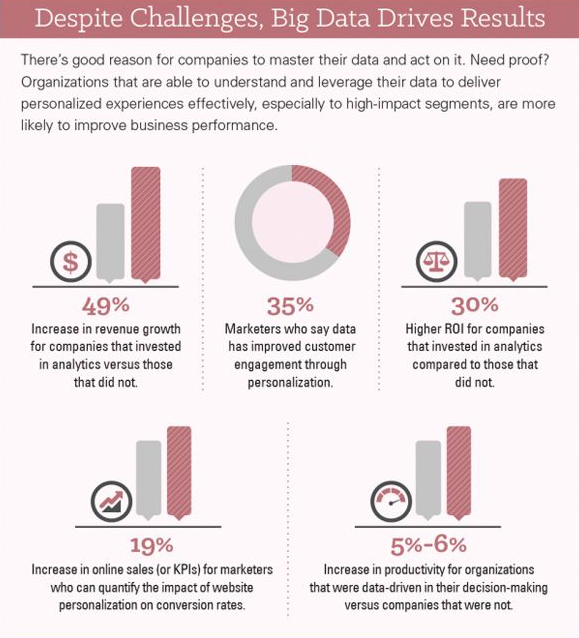 After you've found your audience and have a good idea of who they are, it's time to start speaking to them.
Want a great example of this? Hurley says look no further than easyJet's 20th birthday campaign, where the company created entirely personalized emails to tell each customer's story from their first flight to their future flights.
"They made it very, very personal for every single person but they did it in a non-creepy way," Hurley says. "And what they saw was a 100% improvement in their open rates."
Besides personalization, Hurley says there are four other superpowers of marketing automation.
X-Ray Vision
Marketing automation provides detailed reporting on each campaign's performance, which is critical in today's data-driven world. "It's all about what you can see," Hurley says. "Marketing automation gives you the tools and the power to be able to see across all your marketing efforts of what's working and what's not."
"It's accurate because you're actively seeing not just what you've sent out but what's actually being responded to," he says. "It's your x-ray vision."
Teleportation
Today, marketing automation goes beyond a single-platform customer journey to encompass the entire customer experience. According to HubSpot, at least 43% of customers have used their mobile phone while shopping in a brick-and-mortar store. That fact alone provides a glimpse into the importance of omnichannel marketing. Marketing automation allows you to create this seamless digital experience.
"Marketing automation needs to be looked at as a whole," Hurley says. "It's the customer from their very first site visit when their an anonymous visitor, all the way to when they're a customer and they're in your app."
"That entire process you need to be a part of from a marketing perspective," he says. "And marketing automation gives you the tools to track that entire customer journey."
The Force
Marketing automation allows you to use the data and knowledge you've gained from your efforts to optimize the effectiveness of your campaign tactics.
"Take that actionable data and use it to improve your campaign strategies," Hurley says. "Find a way to take the relevant information of what the user is doing to impact what you're sending them. When you do it effectively it becomes a force multiplier."
Telepathy
Have you logged onto Netflix lately? Hurley says this is a perfect example of the fourth marketing automation superpower - telepathy.
For many years, the main goal of the Netflix personalized recommendation system has been to get the right titles in front of each customer at the right time. Recently, they took that a step further, with personalized title images on your homepage based on your preferences. This is just another way that they've adapted their marketing strategy to cater to their customers.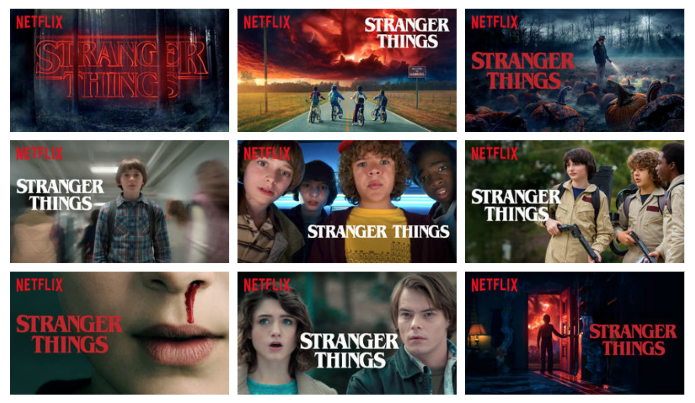 "With marketing automation, you go all the way down to the individual person," Hurley says. "What it allows you to do is to see the exact steps that singular person has taken. When you know the exact steps that a single person has taken you can market to a single person. But you do it automatically."
Which brings us back to Hurley's original point - marketing automation gives you the tools, or superpowers, to market automatically - and individually at the same time.
More from David Hurley and Blueriver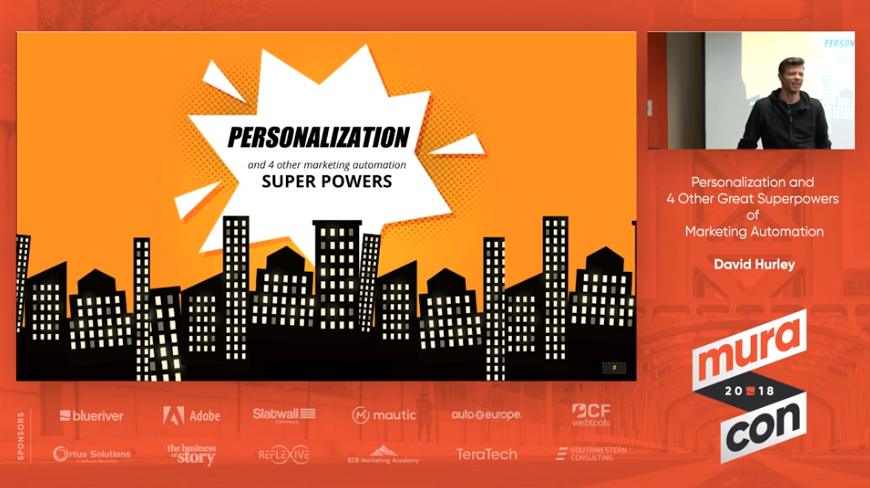 Join Mautic CTO and Founder David Hurley in this on-demand video presentation, to learn how you can take advantage of the power of marketing automation to drive your business forward, including:
Personalizing messages across channels
Aligning a content strategy to your buyer's journey
Optimizing the effectiveness of your campaign tactics
Using actionable data to inform decisions
Creating a seamless digital experience for your audience