Mura has been recognized by G2 Crowd as a leader in the web content management category. As a High Performer, mura leads the category for ease of use, ease of setup, easy to do business with, ease of administration, and the quality of support. Mura also receives highest marks for meeting business requirements, flexibility and customization.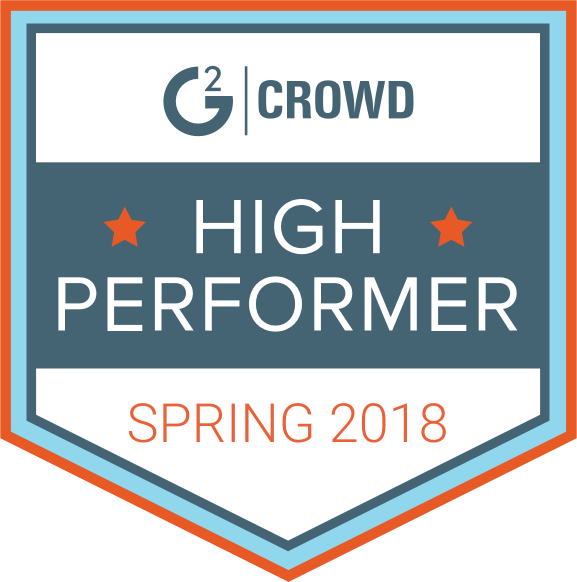 With more than 64 verified real user reviews in the web content management category on G2 Crowd, Mura was named a High Performer in the report for the 4th consecutive quarter, earning strong customer satisfaction marks across all business sizes including enterprise, mid-market and small businesses.
Customer reviews included accolades such as, "Powerful and flexible CMS", "The best CMS I have ever used", and "Mura is very simple to use yet super powerful." Mura has received a 4.6 out of 5 stars in user satisfaction based on real user reviews. Those users point out the tool's highly rated content authoring and versioning features as two of the best the platform offers.
"Mura reduced the stress on our development group by putting all of the power of creating the content, managing the content, managing marketing placements and other content-focused tasks in the hands of the people who need to be making those changes. Mura lets us be a lot more agile and responsive to both our internal and external customer needs."
- Angela Cesaro, Senior Digital Product Manager, Scientific American
Today, businesses of all sizes and across nearly every industry rely on mura's flexible and scalable Digital Experience Platform to power their internal and external websites while supporting key business strategies.
PR Contact
Sean Schroeder
sean.schroeder [at] blueriver.com
Headquartered in Sacramento, CA, blueriver is a leading provider of agile digital experience solutions for medium to large organizations. The Mura Digital Experience Platform addresses a critical business need to create, manage and deliver content to multiple channels, applications and devices, connect experiences, as well as measure content's contribution to the business. mura frees developers, product managers, and marketers from their digital malaise by helping them find Flow
To learn more about Mura, and the latest issues and trends in digital experience management, follow us on Twitter, LinkedIn and subscribe to the Mura blog.
About G2 Crowd, Inc.
G2 Crowd, the world's leading business solution review platform, leverages more than 255,000 user reviews to drive better purchasing decisions. Business professionals, buyers, investors, and analysts use the site to compare and select the best software and services based on peer reviews and synthesized social data. Every month, nearly one million people visit G2 Crowd's site to gain unique insights. G2 Crowd aims to bring authenticity and transparency to the business marketplace. For more information, go to G2Crowd.com.