Access Your Free G2 Crowd Report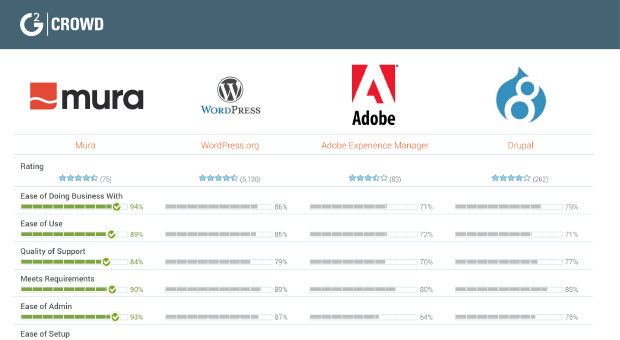 G2 Crowd ensures only verified users review the software they rely on everyday.
For the Grid® for Web Content Management (WCM), G2 Crowd compiled over 9,600 verified reviews.
Highlights
Mura ranked in the High Performers category for the 6th consecutive quarter.
Mura outperforms Adobe, Drupal, Wordpress and more in:

Ease of Use
Ease of Setup
Ease of Admin
...and more

73% of users say they see ROI in 6 months or less
80% of users say they were able to go live within 1-3 months
Get the full report for free ($599 value)!